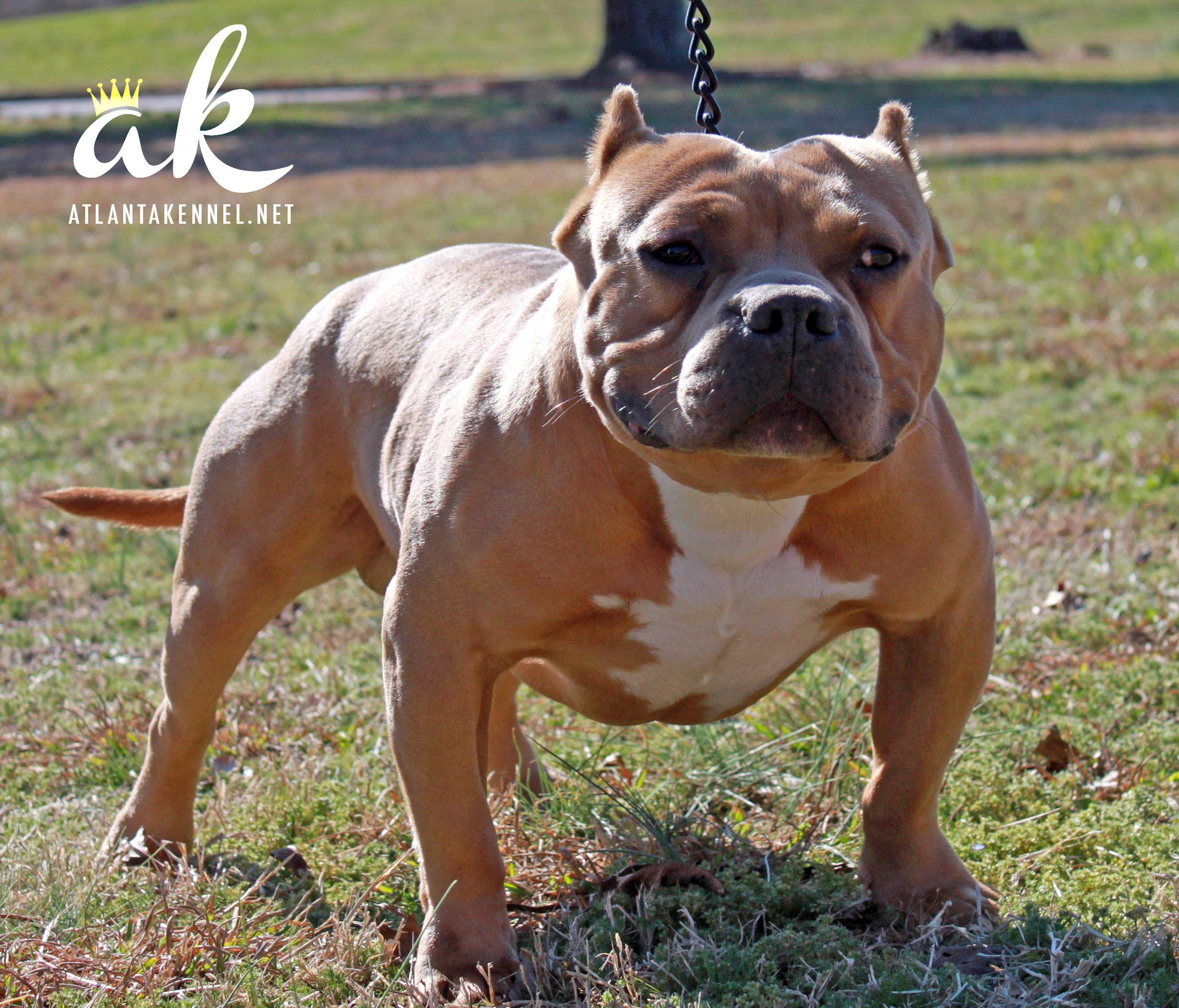 CH Slugga Morris
CH BOB BIS GKK RE Slugga Morris of AK
Our foundation stud. This boy was a site to see in the ring in his prime.
An excellent producer, his signature short back and unmatched temperament is forever engrained in our blood. Slugga was the first dog to ever take us to a Best in Show win. Thanks to Chas Listenbee for giving a no name kennel the opportunity own this special dog.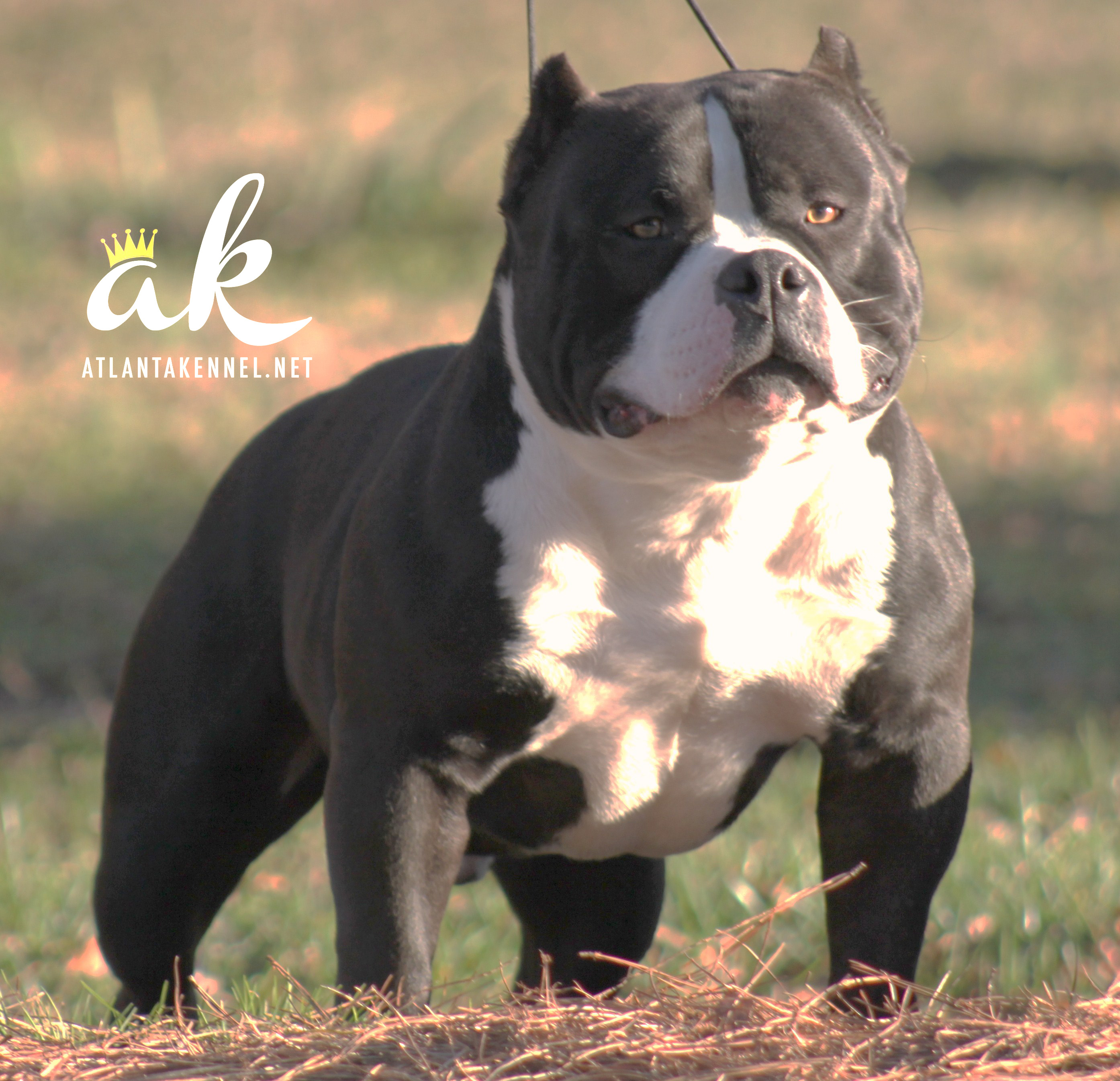 RIP GrCh Atlanta Kennel's The Dirty Bird
Our first produced grand champion. With over 10 Best of Breed wins, and multiple Best in Show wins in his show career this boy definitely left his mark around here. He finished 2014 as the #4 ranked ABKC American Bully in the world. DB was a special dog to us and will forever hold a place in our hearts. Sire of Khali, Merlot, Bodacious, Willie B, Renegade, Vegas, Rudolph and many more.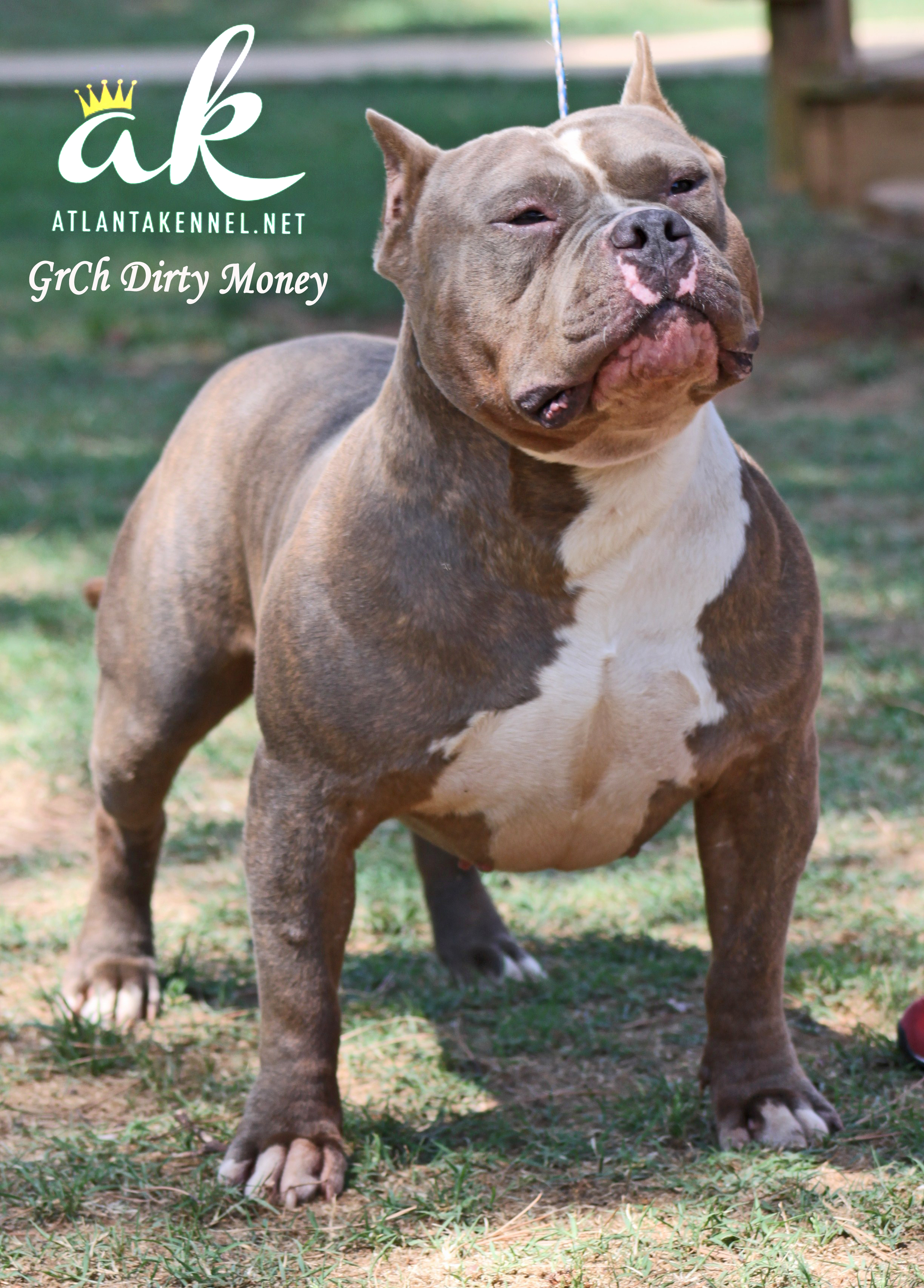 GR CH Dirty Money
Money was originally show trained here for a very good friend of ours, Greg Webb of Devil Dog Bullies (DDB). Greg stepped away from the dog world for a few years, so naturally money remained here with us. He was the 3rd ABKC Grand Champion ever, and finished 2012 as the #6 ranked dog in the world with 7 best of breeds in only 12 trips in the ring. Money is now back home with his family at Devil Dog Bullies. Sire to Milan, Margarita, and Phipps.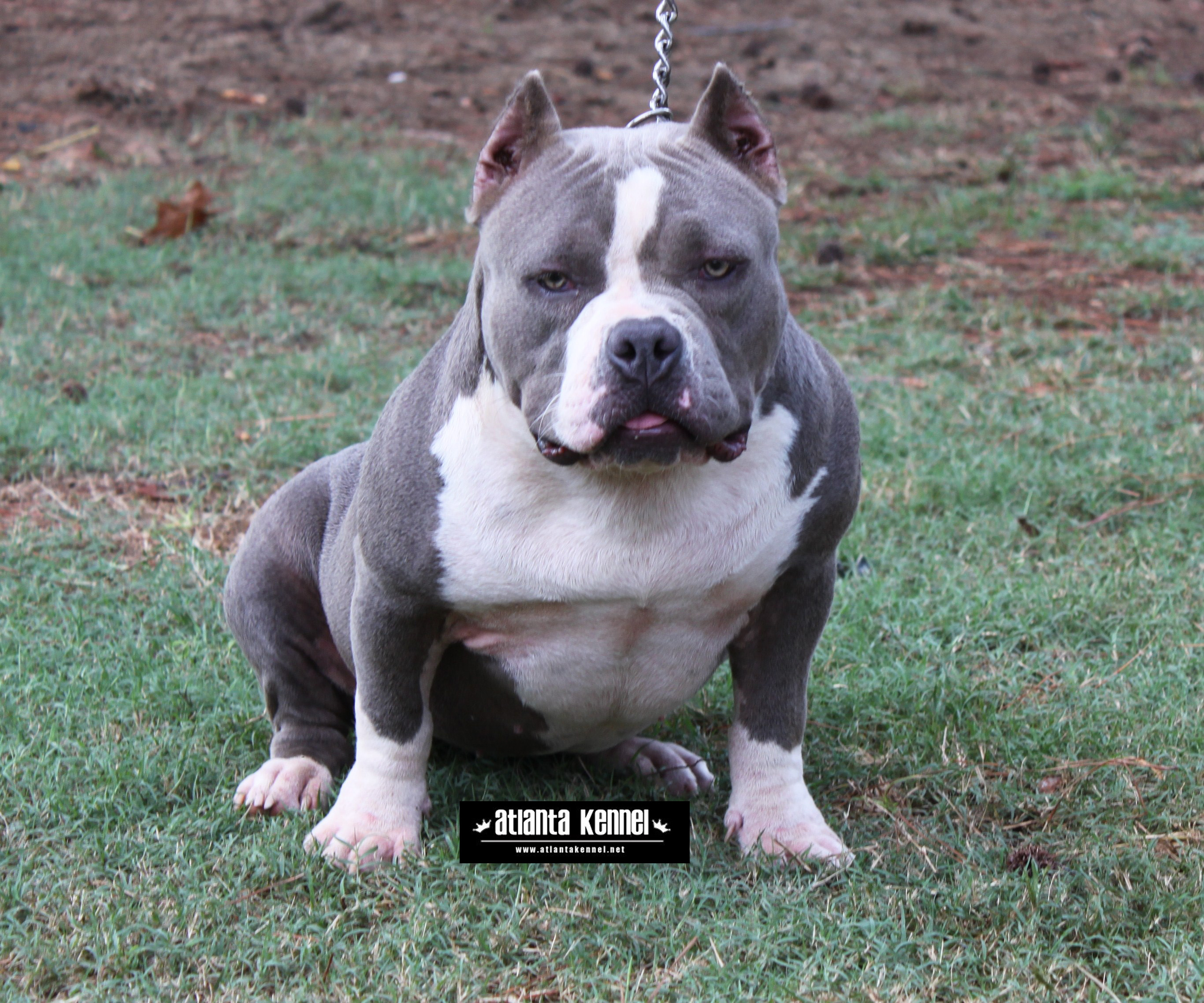 Bazooka
Another awesome DDB production, she now resides at A1 Bullies. Dam of Lil Nooka, Grand Dam of Khali, and Great Grand Dam of Chief Osceola.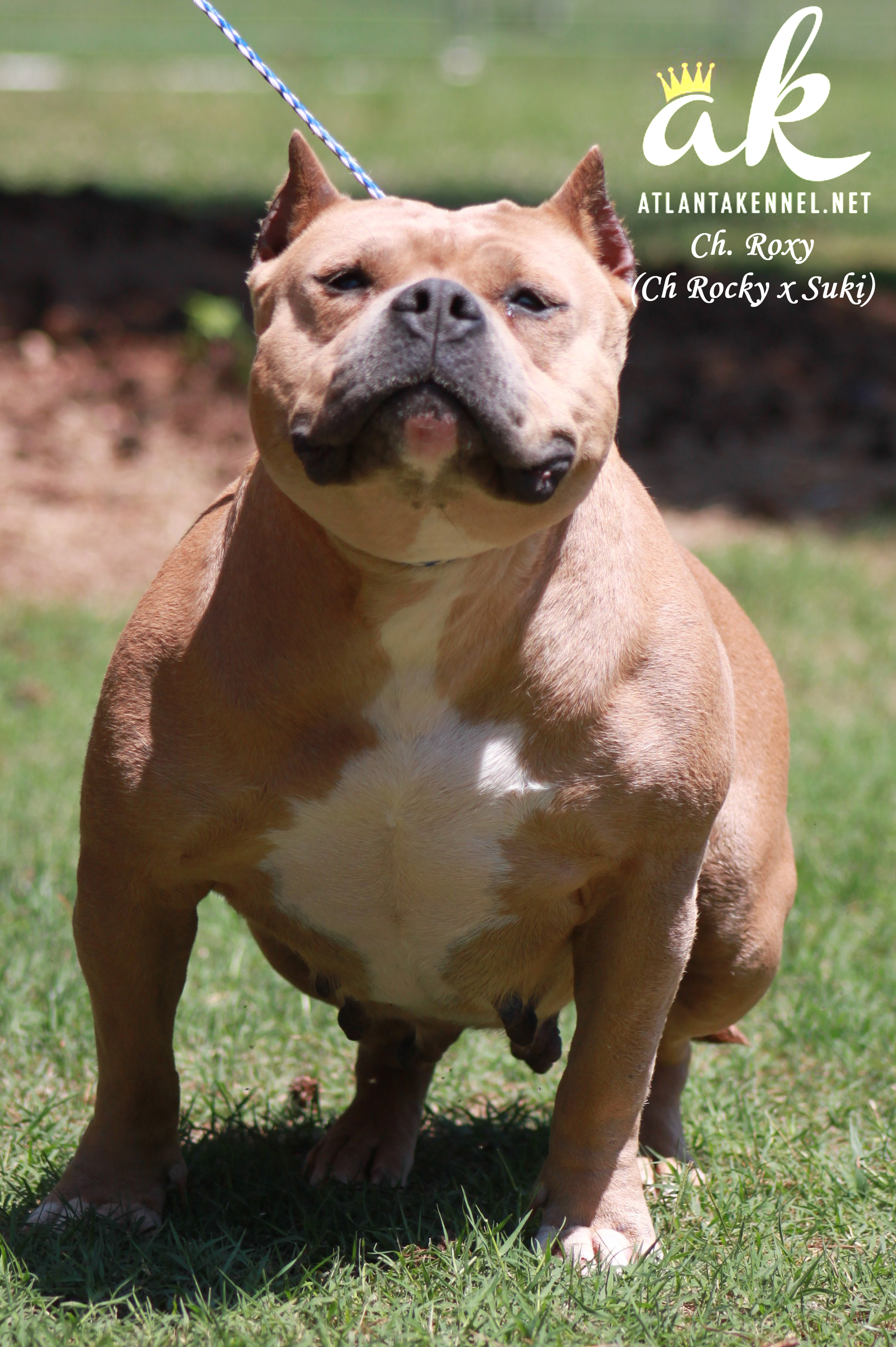 CH Roxy- Dam of Milan-Now in Italy
Chanel-Dam of Giddy